PLEASE NOTE: Images on the site are a computer generated image. They will show larger than they will actually print on the shirt so that you can see the detail of the design. The smaller the shirt or larger the shirt, the design is adjusted to fit. For adult sizes, there is a maximum 10" wide printing area. For baby, toddler and youth sizes, the maximum width is 6" wide. PLEASE MAKE SURE TO TAKE THIS INTO CONSIDERATION. If you are unsure of what DTG printing looks like, please email us for an example.
Description
Product Details
Refunds and Returns
High quality cotton t-shirt graphic apparel. Shown as a Black Tanktop style, but other styles and colours available. Most sizes available from infant and Youth to 6XL. Also available in vnecks, long sleeve shirts, tank tops, sweatshirt hoodies, tanks, baby onesies, aprons and iPhone cases. Need something customized? Email us to discuss how we can help you! Visit us on http://www.facebook.com/boredshirtless or follow us on https://www.instagram.com/bored_shirtless/
Oof Made Ya Look, Sucka!
United States
Canada
Europe
International
21 Aug - 23 Aug
(Fast-Track) - $12.00
22 Aug - 24 Aug
(Standard) - $8.00

Call: (905)718-3746
Email: boredshirtlesstees@gmail.com

We accept the following payments: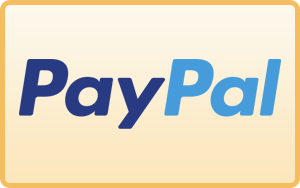 Description
Product Details
Refunds and Returns
High quality cotton t-shirt graphic apparel. Shown as a Black Tanktop style, but other styles and colours available. Most sizes available from infant and Youth to 6XL. Also available in vnecks, long sleeve shirts, tank tops, sweatshirt hoodies, tanks, baby onesies, aprons and iPhone cases. Need something customized? Email us to discuss how we can help you! Visit us on http://www.facebook.com/boredshirtless or follow us on https://www.instagram.com/bored_shirtless/